Mollie King The Saturdays Makeup Tutorial
Chasing The Saturdays Mollie King is today's makeup tutorial. You might have watched my previous makeup tutorial Vanessa White, if you haven't go watch it now if you like! The Saturday's had a very popular video and song called "what about us". In this video the girls had beautiful makeup so I wanted to recreate a few of the looks. The look that I am doing today is Mollie King. She wears a few looks and if you wanted the trailer for Chasing The Saturdays, you can see that Mollie always wears an eyeliner and from time to time when performing she has a dark eyeliner on her bottom eyelid.
Mollie King The Saturdays Makeup Tutorial
I wanted to recreate this look since it is her almost signature look. Also Mollie King has hooded eyes so this look will also compliment and be really nice on hooded eyes. When you have hooded eyes I personally love applying eye shadow or a thick eyeliner on the lower eyelids. I find that especially hooded eyes pop out and look amazing. This is why I wanted to do this look so that you can recreate a sultry makeup look for evening makeup for hooded eyes. Feel free to adapt the look as much as you, like all my makeup tutorials and not just Mollie King The Saturdays Makeup Tutorial.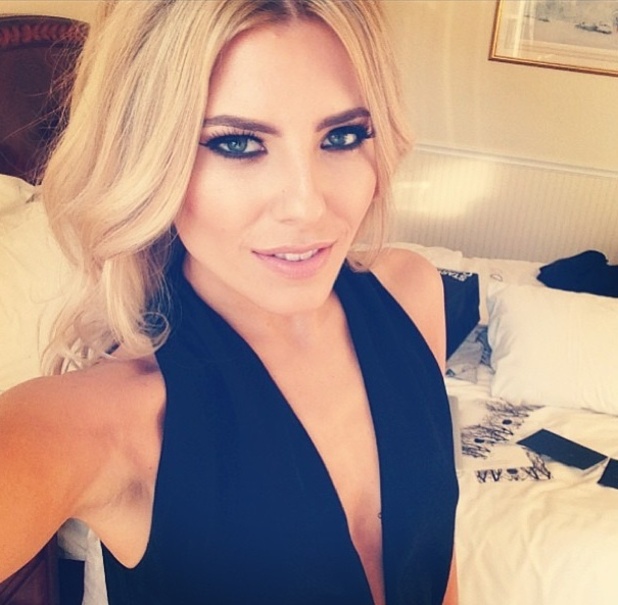 Mollie King Makeup Tutorial The Saturdays
My Mollie King Makeup tutorial is just my second The Saturdays makeup tutorial, so make sure to check back on Thursday for a new makeup tutorial from one of the other girls. I have plan to complete all the tutorials by next Thursday after which I am going to continue with a few basic makeup 101 tutorials.
Face
MUA undress your skin flawless skin primer
NYX taupe
Eye
Makeup Geek – cream brulee, chickadee, brown sugar, shimma shimma, gold digger (review 1) (review 2)
Makeup Geek Gel Eyeliner – Immortal
Illamasqua – sophia
Soap & Glory Thick & Fast Super Volume Mascara
Boujois Black Kohl
Ardell 117
LIPS
NYX lipliner – rose swatches 1, swatches 2)
Revlon lipstick – soft nude
Catrice lip gloss – sugar crush
Eyebrows
Makeup Brushes
Sigma Beauty Coupon Code 2013 Get 10% Off, Free Gift with $30 purchases! CLICK HERE to see all Sigma Beauty special offers, sales and discount codes.