NYX round Lipstick makeup review swatches

NYX Cosmetics Round Lipstick Makeup Review & Swatches are here. is a "cheaper" brand that offers good products. I have been buying quite a lot from them. I really like the color payoff for most items. I prefer the Black Label lipstick collection over the round lipstick collection. The swatches below are from the round lipstick collection. The NYX Cosmetics black label is yet to come. The round lipsticks are very creamy. The staying power is good although they're not Kiss or waterproof. Comparing it to the Black label, the Blacklabel lipstick lasts longer. The packaging looks nice, but I still prefer the Blacklabel packaging. But, unlike the Blacklabel the round lipstick is cheaper. Both of them are good products and the biggest difference is the stay power, Blacklabel won the stay power test.
NYX Round Lipstick Makeup Review & Swatches
Besides my NYX round lipstick makeup review & swatches, make sure to check out my NYX lip liner makeup review and swatches (part 1) (part 2). Do you own any NYX round lipsticks? Do you like NYX black label lipsticks? Which shades are your favorites?
Chaos, Medussa, Echo, Strawberry milk, Celene, Sun flower, B52, Athena.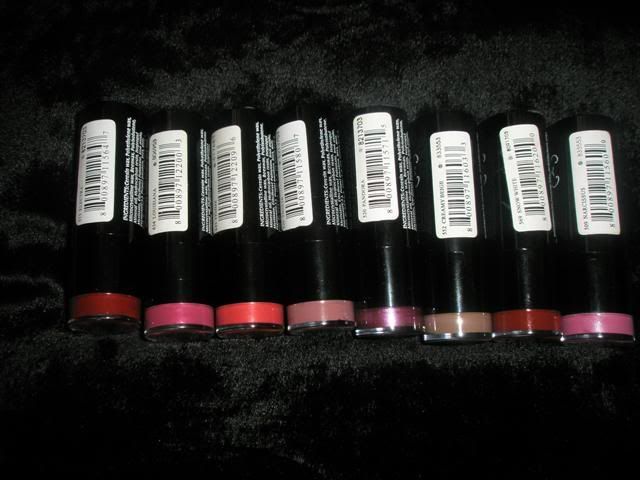 Electra, Louisiana, Femme, Thalia, Pandora, Creamy Beige, Snow white, Narcissus.
Perfect, Helio, Georgia, Tea Rose, NYX, Circe, Harmonica, Hero.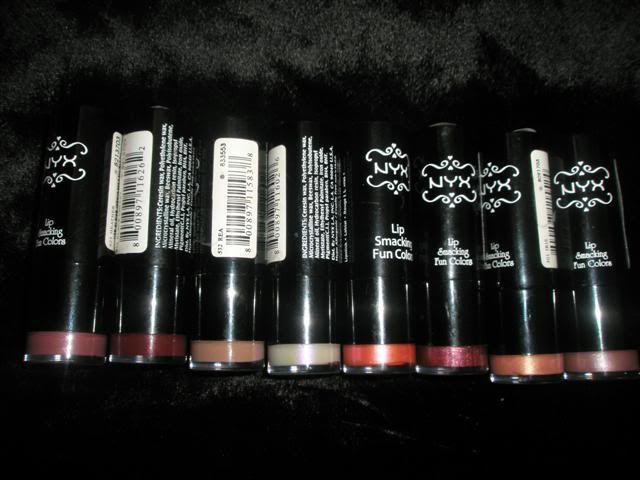 Heather, Black Cherry, Rea, Opal, Vitamin, Peach, Iris, Sash
Herades, Twist, Frosted Flakes, Ares, Apollo, Clio, Scylla, Summerlove
Golden luster, Stone, Hebe, Cocoa, Ulysses, Mute, Poseidon, Iced lavender.
ADDITIONAL SWATCHES AT MAKEUPGEEK.COM (source)