Too Faced Boudoir Beauty Makeup Collection Spring 2013

Too Faced Boudoir Beauty Makeup Collection Spring 2013
If you haven't already seen this, here is the cutest Makeup Collection for Spring 2013 by Too Faced Boudoir Beauty. I absolutely love it!
Boudoir Eyes Shadow Collection
The palette in the middle of the picture. There are nine shades. Five are new shades: Fuzzy Handcuffs, Voulez-Vous, Garter Belt, Sugar Walls and French Tickler
The Secret To No Makeup Makeup Fresh & Flawless Face Palette
The first palette on the left. Cards with application tips is included. The following products are included: Shimmer Veil, Crème Blush, Powder Blush, Concealer, Luminizer and Brightener. I personally this this is a must have palette!
Sweethearts Perfect Flush Blush
The heart shaped palette or is it a palette?Blushes come in rose, coral and peach shades. I have a feeling this is not only a good blush but also highlighter.
La Creme Color Drenched Lip Cream
Teddy Bear,

So Berry Sexy,

Bumbleberry,

Longaberry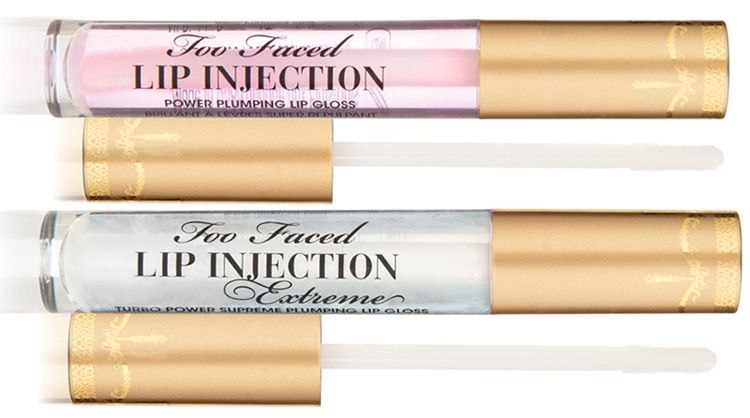 Lip Injection Power Plumping Lip Gloss
Volume lasts up to four hours.
Marine Sponge: Adds the appearance of up to 20 percent more volume while moisturizing lips.
Botanical Cocktail: Avocado and Jojoba Oil smooth and soften the lips.
Lip Injection Extreme
 Day and night use serum that will make your lips appear full and pouty from your very first application and plumper overall, overtime.
 Increases collagen to plump lips up to 40% fuller, while increasing lip moisture up to 60% long-term.