Khroma Beauty Products SNEAK PEAK Kardashians' Pictures

Khroma Beauty SNEAK PEAK Pictures
Khloe, Kourtney and Kim Kardashian recently released their new makeup brand Khroma Beauty. After attacking TV, The fashion industry and launching their own fragrance, what's left? makeup! To be fully honest I am suprised this didn't happen earlier.
Here are a few Khroma Beauty products are set to be lauched at Ultra (if my info is correct). It will be affordable makeup products for every pocket! So don't worry you'll probably be able to afford it!
The makeup products that will be included are: mascaras, false lashes, illuminator (of course, also Kim's triad mark), lip set, finishing powder, pre-foundation mask called "million Dollar Mask". Looking at the products I have to admit that it's very Kardashian makeup and I am glade to see that they focused on "signature" makeup that we know they all use.
Here are a few pictures of what makeup to expect and a few new promo pictures of the Khroma Beauty Launch and the trio sisters.
Khroma Beauty collection is scheduled for December 2012 and will be exclusively sold at Ultra stores.
Expect more sneak peak of upcoming makeup in the first months of 2013.
I'm gonna try to get my hands on some of this Khroma Beauty Products!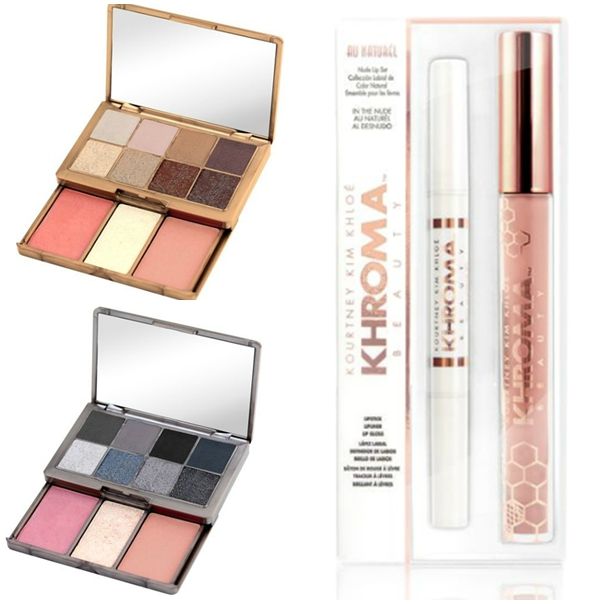 Khroma Beauty Products: Face Palettes
Khloe's Kardazzle Face Palette (Gold Compact) 
Eight golden shade eye shadows in mattes and shimmers
one cheek color
luminous highlighter
sunlit bronzer.
Kourtney's Kardazzle Face Palette (Rose Gold Compact) 
eight rose gold tones eye shadows in matte and shimmer
a rosy cheek color
pearl highlighter
tawny bronzer
Kim's Kardazzle Face Palette (Silver Compact)
eight graphite tones eye shadows in matte and shimmer
cheek color
highlighter
bronzer
 Khroma Nude Lip Set Au Naturel (Kim's Nude Lips)
Nude Lip Pencil/Nude Lipstick
Nude Color Honey Flavored Gloss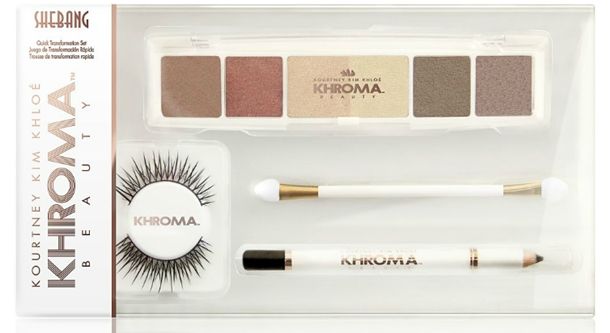 Khroma SheBang Eye Transformation Kit
A beautiful gift kit which contains: shimmering neutral eyeshadows, a black kohl eyeliner pencil, applicator and Khroma false lashes.
Your Thoughts
Are you looking forward to the Khroma Beauty makeup collection? Are you going to buy anything?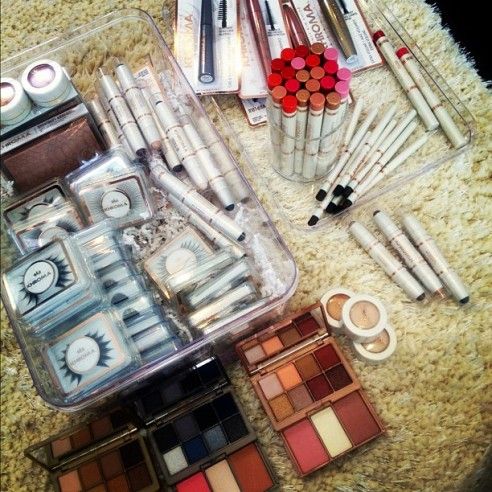 Photos courtesy of kimkardashian.celebuzz.com