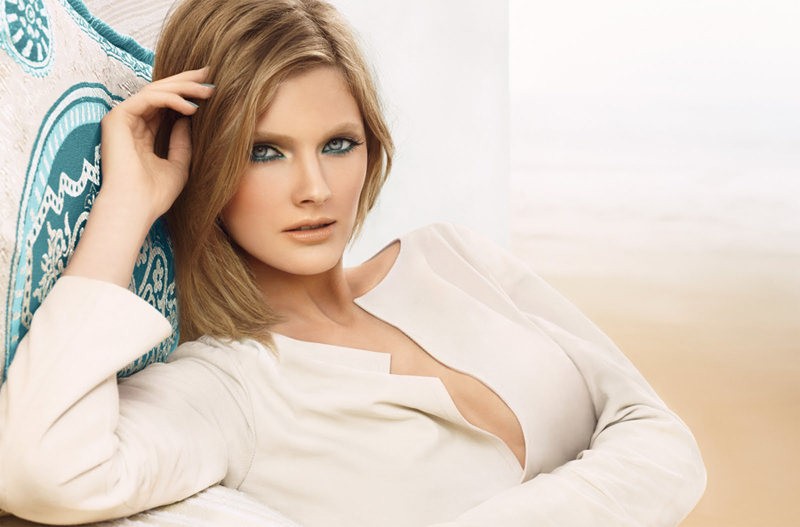 Estee Lauder Topaz Makeup Collection for Spring 2012
is coming. Estee Lauder shows off their latest makeup collection which they called
Estee Lauder

the Topaz Spring 2012.
The inspiration was the beauty of the deserts. The makeup collection reflect the colors which can be found int the desert, such as sand and water. These colors emphasis your natural beauty.
Estee Lauder
Topaz Spring 2012 collection is amazing!
Estee Lauder's makeup creative director, Tom Pecheux, wanted to use natural elements from the desert, better said nature's colors. When I think desert, I think Egypt or Australia. Estee Lauder's Topaza Spring collection is beautiful based on the pictures that I have seen. I thing that this collection might include the perfect summer bronzer for 2012. Let's take a have a look at Estee Lauder Topaz Spring 2012 Makeup Collection
Pure Color Five Color EyeShadow Palette Topaz Mosaic, €48
Pure Color Intense Kajal Eye Crayon, €21.60
Dramatic Black

Dramatic Teal
Sumptuous Extreme Mascara, €28.70
Pure Color Illuminating Powder Gelée in Topaz Chameleon
Illuminate your skin with this powder in gold brown. 
Pure Color Sensuous Rouge Lip Color
Sultry Caramel

Sensuous Nude

Sublime Nectar
Pure Color Gloss
Pure Color Nail Lacquer
Source and Photo Courtesy: Estee Lauder