See it and WEAP!!! As Charlie Sheen would say:"You either love or you hate. You live in the middle, you get nothing."
Amazing colors, and perfect for the summer. I am going to consider buying the foundation and/or the eyeshadow palettes.What do you like from the Summer collection? Are you going to buy anything? If so, what?
Release date: Summer 2011
Neznam kako ovo gore prevesti ali brate mili… prekrasno 😀 sto nije? Ovo je pregleda Diorove nove ljetne kolekcije koja iskreno meni se JAKO sviđa. Ja razmatram da kupim tekuči puder jer mi super izgleda, a čak i sjenila su mi savršene ljetne boje. Sto se Vama sviđa iz kolekcije? Hoćete li nešto od ovoga kupiti?
/datum izlazka: Summer 2011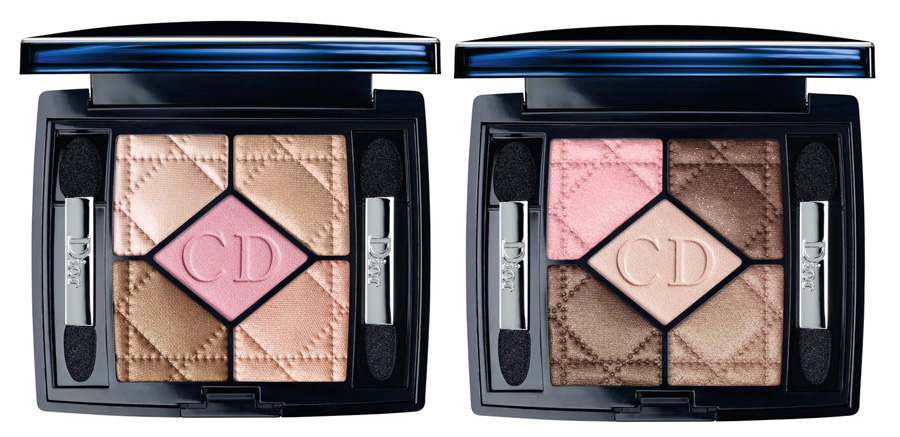 (
picture source
)
EYES / OČI
Dior 5 – Color eyeshadow / Dior 5 – paleta sa 5 sjenila
Rosy Nude #543 & Rosy Tan #754
Nude Glow Healthy Glow Powder in 2 shades / 2 boje Kamenog pudera koji se zove: Kameni puder Boje kože koji daje zdrav sjaj licu
Nude Glow Healthy Glow Summer Fluid in 2 shades / 2 nijanse tekučeg pudera boje kože koji daj zdrav sjaj licu
Nude Glow Healthy Glow Complex Enhancer (pink bottle) / 1 tekući enhancer (roza boca) – on daje sjaj licu tak da djeluje zdrav
NAILS / NOKTI
2 Shades of nail polishes in Aloha & Paradise / 2 nijanse u bojama Aloha i Paradise
LIP GLOSS / SJAJILO ZA USNE
Dior Addict Crystal Glosses in 4 shades / Dior Ovisnost Kristalno sjenilo za usne, dolazi u 4 boje