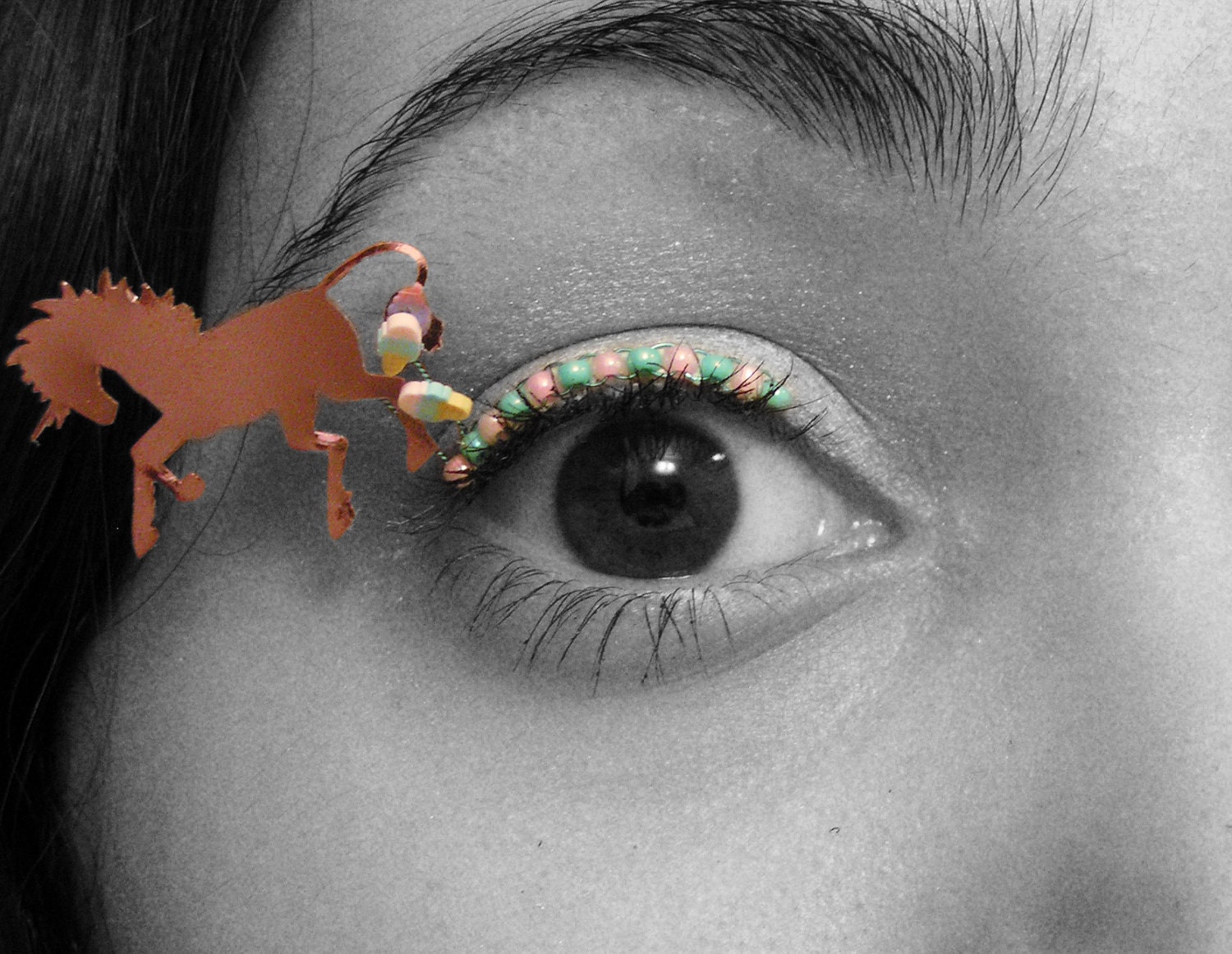 Eyelash jewelry is the new thing in the world of makeup.Recently people have been writing about paper eyelashes and everyone was like WOW! Well I got something new for you, Eyelashes Jewelry is the new wow in makeup world. Yes, you read correct! Jewelry for your eyes! You will see a few pictures in this post and all I want to know is..
LOVE IT or HATE IT?
Leave a comment telling me if you would buy these lashes.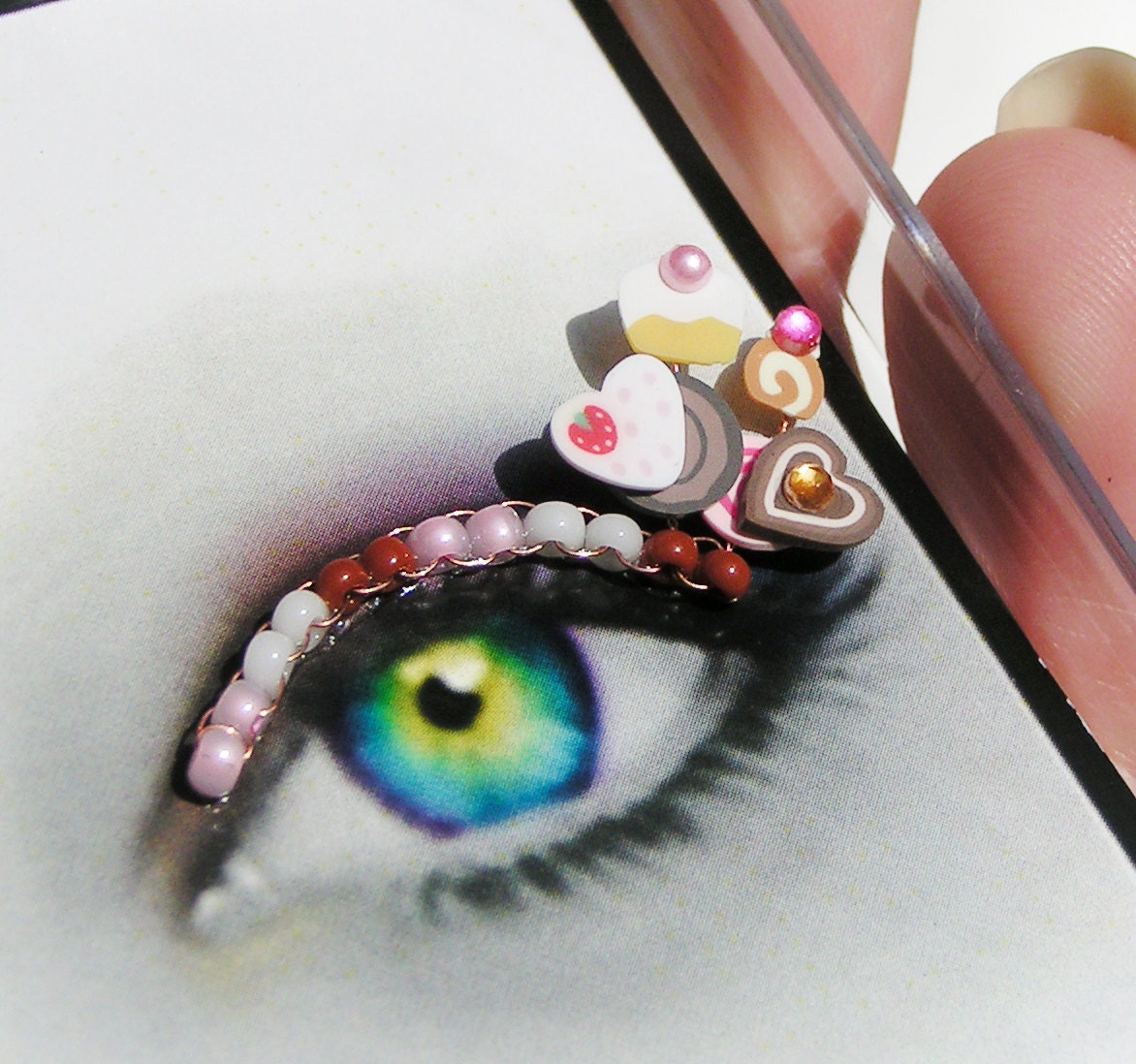 Spurys Eyelash jewelry is made out of glass beads and wire, so it is lightweight but very durable. It can be worn again and again using regular eyelash glue. This shop sells these jewelry lashes on etsy. Will you be buying these lashes? If so, where and when would you wear them? I love them and find them perfect for fashion shows or Halloween makeup.