Anti-age treatments for eyes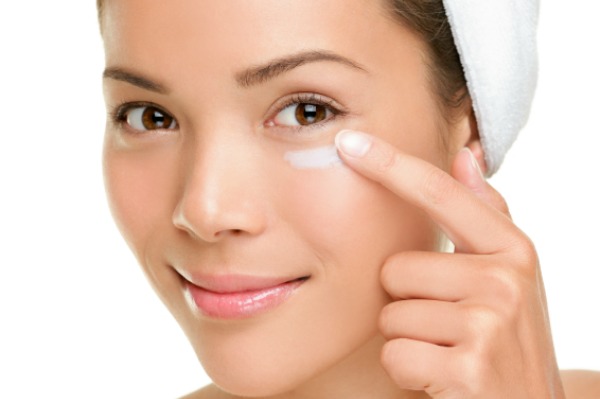 As people age, the skin around their eyes begins to wrinkle, which makes most of the women unhappy. There are many eye treatments and beauty tips from experts which teach us how to prevent that from happening, but all of those products make the choice difficult, because we can never know what works best. The important thing for you to remember is that there can be no miracle way of removing existing lines besides cosmetic surgery which we don't recommend. That's why it is very important to take care of the delicate skin around the eyes on time, in order to keep it smooth for longer.            
Beauty tips for eye treatments
The skin is very delicate on the area around the eyes, and it is most commonly the first area that shows signs of aging. People can show two main forms of aging around the eyes: wrinkles and dark circles. Wrinkles can sometimes be accompanied by under-eye bags and puffiness. The skin starts to become thinner as it ages, and the blood vessels begin to show through and create the dark circles appearance under the eyes. Using an eye cream product at any point is very beneficial, but you should start doing that when you notice the very first signs of skin aging. Choosing a serum or an eye cream for this specific problem is not always easy, because women can suffer from different situations: puffiness, wrinkles, dark circles or a combination of those. There are many brands which promote products that treat all of these problems, but they can often be expensive. You can also use a combination of products that you will choose for your case specifically. As we already mentioned, there are no beauty tips which will make the aging instantly disappear, but using a quality eye cream will definitely improve your appearance.
Beauty tips about the ingredients
Choosing the ideal eye treatment has a lot to do with the active ingredients, so make sure to check them out before you spend money on an expensive eye cream. Among the many expert beauty tips for treating the skin around the eyes, this is the most common one: if you need to deal with wrinkles or fine lines, you should look for Vitamin C as an active ingredient, because it is proven to tighten the skin and help it produce collagen. In addition to that wondrous vitamin, there are other beneficial active ingredients such as AHA, caffeine and copper. If you have problems with puffy eyes and dark circles, you should look for hydroquinon or Vitamin K listed in the active ingredients of the product you consider buying.       
Beauty tips for prevention
Even the best expert beauty tips for treatment of this problem cannot beat the one and only advice of preventing the problem before it starts to develop. You should be careful with the sun exposure, and always wear protective sun glasses in spring and summer. If you are a smoker, you should definitely quit if you want to preserve the good condition of your skin for longer. Alcohol should also be reduced. Some women are genetically predisposed to dark circles or wrinkles around the eyes, but the environmental factors have a big role in increasing of the appearance. Drink a lot of water and eat a diet full of fruits and vegetables in order to keep the skin hydrated and fresh looking. As soon as you notice that the condition of your skin is starting to change because of the aging, start using a quality eye treatment that will prevent your skin from losing the great looks for as long as possible.